Reservoir
Our strengths
Over a number of years, IFPEN has built up globally recognized expertise in areas such as:
multiphase phenomena and fluid/rock interactions,
geomechanical aspects,
reactive transport modeling,
multiscale modeling, the modeling of heterogeneous media, fractured reservoir modeling,
flows in porous media,
optimization and uncertainties.
 
Our strength lies in the fact that we link data gathered in the field and laboratory and modeling tools. IFPEN is capable of conducting small- and large-scale characterization and providing an interpretation linking the two, using an integrated approach to pool a broad range of expertise, ranging from sedimentology to high-performance computing, via petrophysics.

For example, IFPEN has developed the SmartAnalog™ system making it possible to use outcrop data to create 3D models. To complement structural observation in the field, we conduct property analyses in order to understand the history of the porous rock network and estimate its quality. Experimental data gathered are combined with models with a view to validating forecasts, flow scenarios and fluid evolution in an oil system. It is this unique approach that enables us to provide our partners with solutions adapted to their specific problems.  

Two subsidiaries dedicated to the industrial development of software: 
Beicip-Franlab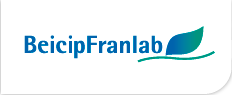 Beicip-Franlab conducts technical and economic studies for the oil and gas industry and markets geoscientific software developed by IFPEN. The company operates in over 100 countries for national and international companies and governments. Its basin modeling and reservoir simulation software solutions are world references. 
TECH'advantage  

Founded in 1992, TECH'advantage has developed expertise in the fields of software architecture, modeling, 3D visualization, scientific computation and internet technologies, acquired in the industrial development of IFPEN's R&I software.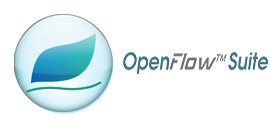 All the software developed by IFPEN is brought together in the integrated OpenFlow Suite™ solution. It provides a range of software modules, transparently linked and assembled to form a rationalized workflow package. This package comprises the most advanced oil system evaluation and reservoir characterization and simulation techniques, as well as cross-cutting services.
The software suite includes the TemisFlow, DionisosFlow, FracaFlow, PVTFlow, PumaFlow, CougarFlow and EasyTrace applications and is marketed by Beicip-Franlab.