17.03.2020
2 minutes of reading
In view of public health concerns and the unprecedented situation linked to the Covid-19 crisis, and in light of the restrictions on movement announced on March 16 by the French authorities, IFPEN has decided to temporarily close its two sites in Rueil-Malmaison and Solaize and has asked all employees to work from home until further notice.
Consequently, visitors will no longer be admitted to the premises and all events scheduled for March and April have been cancelled.
Access to the delivery areas on our Rueil-Malmaison and Solaize sites is currently closed.
To keep the lines of communication open and ensure the continuity of ongoing projects, please note that our staff remain available by phone or email as usual. Partners, providers, customers and suppliers will be contacted directly to assess the consequences of the situation and discuss the next steps.
For the attention of our suppliers:
The processing of supplier invoices in paper format has been greatly disrupted due to the significant reduction in postal services. In order to process your invoices as quickly as possible, we therefore ask all our suppliers to deposit them in electronic format on the CHORUS PRO platform using our identifier code 77572915500017. 
Since our employees no longer have access to their office telephone lines, we recommend that you use the following email address for all your exchanges: relance-factures@ifpen.fr.
Rest assured that our accounting and cash-flow management departments are doing their utmost to ensure your invoices are processed as usual during this difficult period.
For any urgent request, we invite you to contact us by email to webmestre@ifpen.fr.
We hope to stay in touch and look forward to opening our doors again soon.
Stay home and stay safe.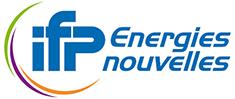 ---