23.10.2022 - 27.10.2022
5 minutes of reading
Hosted by Club CO2 with IFPEN, Ademe, BRGM and TotalEnergies, the 16th edition of the IEAGHG (International Energy Agency Green House Gas) congresses on greenhouse gas control technologies will be held in Lyon from 23 to 27 October 2022.
This event is the principal international conference on the capture, storage and use of CO2 in industry. Organised every two years, this conference brings together more than 1,000 participants to discuss technologies that contribute to the achievement of the objectives of the Paris Climate Agreement signed in 2015..
Club CO2 is chaired by Florence Delprat-Jannaud, IFPEN Program manager: "CO2: capture, storage and negative emissions".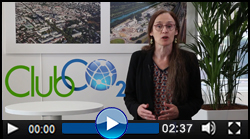 IFPEN develops innovations accross the entire CO2 capture, storage and use chain.
Find out more about IFPEN's research in this field and the many collaborative projects in which IFPEN is involved.

Registration open!