23.03.2020 - 24.03.2020
2 minutes of reading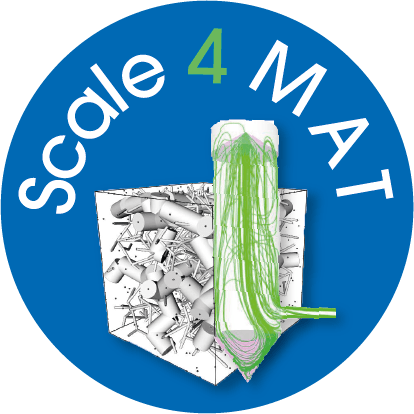 Due to the situation created by the Coronavirus around the world, the Scale4MAT Workshop is postponed to a later date (in 2020, not yet determined).
Catalysts are central to many industrial processes and have been the focus of decades of research to improve their performance. In the future, breakthroughs will most certainly come from new ways of synthesizing these materials, with the use of new technologies which will have to be rolled out on an industrial scale, in order to make these materials available in sufficient quantities for the process industry. The transition from laboratory to industrial scale remains a major challenge, to ensure rapid transfer of research results to the market.
The Scale4MAT Scienc'Inov Workshop will be a special opportunity to discuss the new approaches to modeling unit operations required to facilitate the extrapolation of syntheses of breakthrough materials.
Scale4MAT is a 2-day free of charge workshop for academics and industry practitioners.
Organized by IFPEN, Scale4MAT will be held at IRCELYON (Villeurbanne, near Lyon).
Due to limited seating, only motivated attendees should apply.
 
Scientific Correspondent
Jean-François Joly, Process Design and Modeling Division, IFPEN
Contact: scale4mat@ifpen.fr
Find out more: www.scale4mat.com