09.04.2021
15 minutes of reading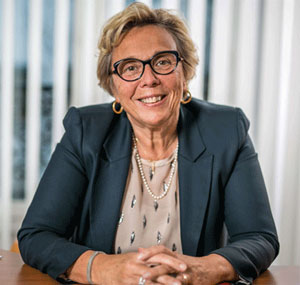 At IFP School, as in any Graduate School, teaching and research activities are mutually enriching. However, the School has a unique feature linked to its nature as a school of specialization: it is an outward-looking organization with a strong focus on the corporate and professional issues. As such, it hosts a diversity of international publics (students, professors, experts, industry representatives, researchers), all passionate about the same industrial and societal issues. By providing the opportunity for original and close interactions between academia and industry, the School is a fertile breeding ground conducive to the development of new ideas.
This issue of Science@ifpen presents the diversity of themes tackled at the School, primarily within the framework of research and educational chairs. It highlights the dynamism and plurality of its research activities, which cover a broad spectrum of scientific fields. The aspect that also emerges from this issue is that the School is not only a place where knowledge is passed on but also one where it is produced, thereby illustrating our ambition to develop educational programs of outstanding quality that are relevant and adapted to the challenges of today and tomorrow. 
I hope you enjoy reading this issue.
Christine Travers
IFP School Dean
---