21.06.2021
15 minutes of reading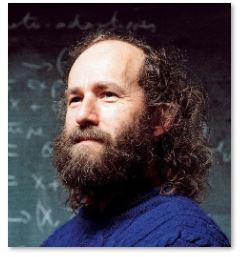 When Machine Learning reached maturity in the 2010s, with the advent of deep learning, the scientific landscape, across all fields, was profoundly altered, marked by the availability of mass data.
   
And the impact is now being observed in the field of numerical simulation. But Deep Learning is more than a highly powerful regression method and should also be considered as the nucleus of Differentiable Programing1. The enlightened deployment of this approach, in conjunction with traditional methods used in the target fields, paves the way to rapid scientific progress.
   
Today, the fact is that complex physical, mechanical, chemical, biological and artificial systems are confronted with massive quantities of data,
        • be it input data, generated by cheap sensors, which can be found everywhere;
        • or output data, generated by numerical simulations of mechanistic models, which are now mature in many fields.
We are thus able to take advantage of both ends of the chain: from the integration of real-world data into existing ODE and PDE2 mechanistic models through to the derivation of entirely new models, directly from real data, respecting the known properties of the system under consideration3.
   
This special issue illustrates how IFPEN is taking advantage of this revolution, combining its existing expertise with creativity to develop innovative solutions.
Marc Schoenauer, INRIA-Saclay
Member of IFPEN's Scientific Board
   
1- Combining Machine Learning and numerical optimization
2- Respectively: Ordinary Differential Equation and Partial Differential Equation
3- For example, the conservation of mass, energy dissipation, geometric invariance, etc.
  
---