14.12.2021
15 minutes of reading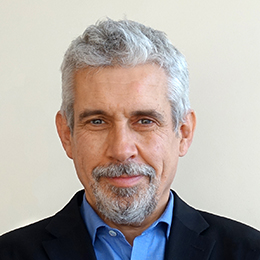 As confirmed by the recent IPCC report, the energy and ecological transition is more essential than ever to tackle global warming and move towards sustainable development, shifting from a carbon-based economy to carbon neutrality by 2050.
IFPEN's Earth Sciences and Environmental Technologies division is a key player in this ambition. Building on its experience in the oil and gas sector, it is evolving and channeling its expertise to support the development of innovations that will provide solutions to societal and industrial challenges related to energy and climate. To this end, the division relies on a knowledge basis that enables it to characterize, understand and model the soil, the subsurface and the fluids that flow through it. It also relies on many laboratory facilities specializing in a broad range of fields, including geochemistry and gas analysis, complex fluid transfer in porous media, thermodynamics and materials characterization.
The division thus successfully combines multi-scale characterization (from laboratory to field) with the development of models and simulations capable of numerically reproducing the behavior of the media studied. This characterization-modeling combination is now complemented by data science approaches. With its experimental capabilities, the division conducts a variety of research projects ranging from the understanding of systems and mechanisms to the development of technological objects.
In this issue of Science@ifpen, you will find an overview of the subjects tackled by the division's researchers, illustrating significant advances in research themes in recent years and the invaluable contributions of a multidisciplinary approach, whether within IFPEN itself or via collaborative projects with academic teams and industrial partners. 
I hope you enjoy reading it.
Benjamin Herzhaft
Director of the Earth Sciences and Environmental Technologies Division
---