11.05.2022
15 minutes of reading
In the context of an energy environment in full transition, the Catalysis, Biocatalysis and Separation division is redoubling its research efforts on innovation. Alongside applications within IFPEN's traditional scope, the Institute's drive for diversification over several years is beginning to bear fruit, with major benefits in new energy technologies (NET), such as catalysts or biocatalysts for the production of bioproducts or biofuels (biobutadiene, biochemical production of ethanol), and separation agents for the extraction of lithium. This ongoing effort is part of IFPEN's new strategic priority "Climate, Environment and Circular Economy".
To capitalise on the results of this research, IFPEN has relied on a strategy of solid industrial property, with 273 patents filed during the 2016-2020 period (42% of them in NET).
With the aim of offering new technological solutions, this innovation strategy is based on fundamental research, which is critical in overcoming a number of knowledge barriers, such as the understanding of new reaction mechanisms, exploration of new catalysts, photocatalysts and separation agents, decoding biocatalysts. Digital technology is also opening up significant avenues for improvement, with the improved visualisation of experimental data and quantum molecular modelling approaches combined with artificial intelligence.
The scientific merit of this research has been supported by the many papers published from 2016 to 2020, in connection with national and international academic partnerships, and with the recognition of 12 prestigious awards in the same period.
The division has also implemented a highly proactive policy of outreach, playing a role in national and international networks, contributing to a range of collaborative projects (national and European), and steering an industrial chair financed jointly with IDEXYLON.
This special edition of Science@ifpen highlights the recent scientific achievements made by the division in a number of priority areas of its fundamental research.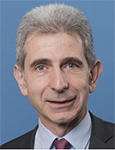 Luc Nougier
    Director of Catalysis, Biocatalysis and Separation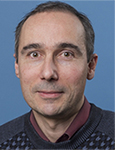 Pascal Raybaud
    Scientific Assistant to the Director of Catalysis, Biocatalysis and Separation
---