10.05.2023
15 minutes of reading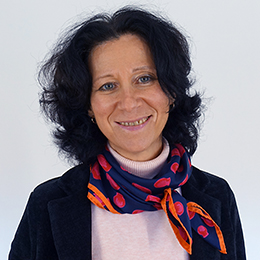 Hélène Olivier-Bourbigou
    Coordinator of IFPEN fundamental research
IFPEN is committed to supporting the energy, ecological and digital transition in order to achieve the ambitious but crucial goal of carbon neutrality by 2050. 
I am convinced that our fundamental research, organized around nine scientific challenges (SC) and in synergy with applied issues, is pivotal to the emergence of innovative solutions.
In this issue you will find articles covering a specific aspect of each of these challenges.
This selection gives me an opportunity to highlight the extent to which the structure we have in place promotes cross-functionality and interdisciplinary approaches with:
  
The emergence of new topics associated with the transitions. Energy with the behaviour of batteries (SC1 and SC6) and wind power (windfarm simulation SC8). Ecological with the vulnerability of peatlands (SC5) and environmental economics (SC9). Digital with the use of advanced approaches (SC2, SC3, SC7) and deep learning for innovation in the field of materials (SC4);
 
Adjacencies with our more long-standing themes. The research described in the SC1 article draws on our expertise from IC engine studies. The research described in the SC2 article is inspired by an approach previously employed in the field of hydrocarbons. The hydrological study described in the SC5 article is based on DionisosFlow® basin modeling software;
 
The ability to bridge disciplines. Use of new numerical approaches to characterize phenomena of molecular adsorption and transport in complex media (SC3 article). Use of molecular modeling to analyze degradation phenomena in electrochemical batteries (SC6 article). Combining Lattice-Boltzmann methods with massively parallel computing via GPU (SC8 article) for accelerated real-time simulation of whole windfarms;
  
Scientific cooperation and pooling of skills. This research is conducted with national and international academic partners (see SC2 and SC8 articles), research bodies (SC5 article), industrial players (SC4 article) and ADEME (SC9 article). 
   
Enjoy your reading ! 
Hélène Olivier-Bourbigou        
   
---