Bio-based chemistry
Our strengths
Scientific and technical expertise stemming from process development, present throughout the bioproduct value chain:
catalysis and biocatalysis,
chemical engineering,
process engineering,
dimensioning and design of pilot units and demonstrators,
analysis.

Two extrapolation pilot units at the IFPEN-Lyon site.
A technical and economic evaluation approach integrating the environmental and life-cycle analysis dimension.
A proven transfer model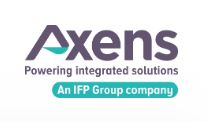 IFPEN's innovations are taken to market by its industrial partners, who handle industrial development and marketing. Its subsidiary Axens is one such example.
News