Hydrogène 
Our networks
sen4H2 project
The sen4H2 (Sentinel Data for the Detection of Naturally Occurring Hydrogen Emanations) project, supported by the European Space Agency (ESA), was launched at the start of 2019 for a period of one year.
«The objective of sen4H2 is to assess the contribution of satellite images for detecting and qualifying natural hydrogen seeps on the earth's surface. Initially, sen4H2 will focus on known areas of superficial hydrogen emissions, in Russia and the USA. The project is being conducted in collaboration with Terradue, an Italian company providing Cloud platform specialized for the processing and analysis of Earth observation data, and IFPEN. It is also supported by Engie and Storengy.

We will bring to the project our knowledge of natural hydrogen generation and migration processes, built up over more than 10 years of research, as well as our expertise in remote sensing and data science.»

Vivien Esnault, Hydrogen project manager, IFPEN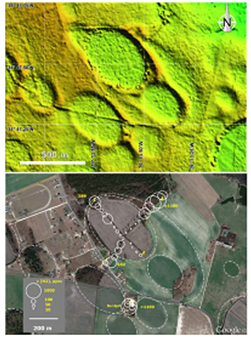 MoSHy project
The aim of the MoSHy project is to develop an electrocatalyst for green hydrogen production combining experimentation and numerical molecular modeling methods. It was selected by the Auvergne-Rhône-Alpes region within the context of the 2018 Pack Ambition Recherche call for projects, and brings together, alongside IFPEN, the CNRS and ENS Lyon, project leader.
«H2 production via the electrolysis of water is still hampered by a number of technical and economic challenges that must be overcome in order to make it efficient on an industrial scale. For the MoSHy project, we are working on a methodology to select and define economical and efficient electrocatalysts, using a combination of experimentation and molecular modeling.

Our research teams are contributing their expertise in two areas:

the development of sulfur-based catalysts (MoS2), widely used in the field of hydrotreatment,
electrochemistry, thermodynamics and molecular modeling.


Our partners in the project bring their expertise in:

molecular modeling for electrochemistry (LC-ENSL),
the characterization of materials and stability tests (the Grenoble LEPMI, CNRS).


The success of the consortium will demonstrate the capacity of the local fabric to produce innovative solutions to industrial problems.»

Audrey Bonduelle, Project manager, IFPEN