IC powertrains      
OUR solutions
Gasoline
IFPEN's research on gasoline powertrains is aimed at achieving a significant reduction in fuel consumption while focusing on an after-treatment system that is less complex than that of diesel powertrains. Integrated into a hybrid electric powertrain, the gasoline engine will provide access to a clean and efficient technology that is not detrimental to air quality.
It is important to point out that this research can easily be transposed to the use of natural gas (NGV).
 
High-performance powertrain
« In order to improve the thermodynamic efficiency of gasoline powertrains operating with a stoichiometric mixture, we have developed a new-generation combustion system. Its innovative internal aerodynamics, optimized for Miller cycles with 2 and 4 valves per cylinder, highly diluted by EGR, make it possible to:

obtain a maximum effective efficiency in excess of 43%, thanks to an excellent turbulence level at the point of ignition irrespective of intake cycle,

achieve very high compression ratios, in excess of 13:1
significantly reduce particle emissions across the emission spectrum, from 10 nm.
 

Today we are in a position to propose a turnkey solution entirely compatible with current GDI engine architectures. »

Xavier Gautrot, Advanced spark-ignition powertrain development project manager, IFPEN
> To find out more about SWUMBLE™ concept: high efficiency gasoline engine for future hybrid vehicles
 
Towards compression ignition engines?
While dieselgate has put gasoline powertrains back on center stage, their efficiency can be further improved. IFPEN is exploring the potential of compression ignition engines.
« In a standard gasoline engine, an air/fuel mixture is introduced and ignited via spark ignition. In a compression engine, the main part of the mixture self-ignites due to the temperature conditions at the end of compression. While this makes it possible to increase the efficiency, a number of challenges first have to be addressed concerning fuel properties. These challenges form the focus of research we are conducting with different partners, including Saudi Aramco. Within the framework of our joint GCI (Gasoline Compression Ignition) project, we are performing tests using optical tools, 3D modeling and experiments on single-cylinder research engines, with a view to developing a new powertrain concept. Our target is ambitious: a maximum efficiency of around 50%, compared with 41% for the best existing gasoline powertrains. »

Florence Duffour, Compression Ignition Engine project manager, IFPEN

Ultra-high efficiency solution
IFPEN is conducting research on spark-ignition gasoline powertrains to achieve maximum efficiency levels of 50%. Part of the research is being carried out within the context of the European EAGLE project.
 
Diesel 
Research currently under way at IFPEN on diesel powertrains exclusively concerns off-road machines and heavy trucks, for which alternative technologies will not be mature in either the short- or medium terms.
Regarding private vehicles, further progress is required, particularly relating to:
after-treatment systems,
control.

Diesel powertrains
«  Our BOOST concept is based on an innovative air loop architecture. Thanks to it, we are capable of addressing the two problem areas associated with industrial powertrains, namely:

torque,
low-end engine torque dynamics, particularly in high engine torque stress conditions.

Our first patent was filed in 2013, stemming from simulation research. In 2014, a proof of concept was used to validate simulation results on a physical model, and confirm the interest of the solution. At that stage of the development, we turned to innovation marketing specialists to further develop the concept with respect to specific market needs, and reinforce the associated industrial property. The work we conducted as part of an innovation task force dedicated to the project enabled us to improve the concept, and 10 patents were filed in the space of just a few months! A detailed analysis of user needs enabled us to identify the farm tractor market as the one that would benefit most from the strengths of our concept. We presented BOOST to the major industrial players and forged a co-development partnership with one of the agricultural machinery sector's leading operators, the aim being to launch the solution in 2020. BOOST's success is hinged around a combination of our long-standing expertise in the field of industrial diesel powertrains and a lean startup-type methodology: a winning duo!»

Thierry Colliou and Florence Duffour, project managers, IFPEN  

After-treatment
After-treatment is essential to ensure the durability of vehicles equipped with IC engines. The objective is to develop them towards ultra-low-emission usages, compatible with their operation in the urban environment without impacting air quality.
 « Dieselgate showed the importance of being able to guarantee the capacity of engines to comply with emissions standards, not only during test cycles, but also across all operating ranges. This implies being capable of qualifying these emissions, accurately and reliably. Our know-how in this field is hinged around two areas of expertise:

cutting-edge knowledge of the physicochemical phenomena governing the formation and evolution of pollutants,
advanced command of measurement techniques.
 

As a result, we are able, as with the Ademe Rhapsodie project, for example, to provide a detailed vision of regulated - and unregulated - pollutant emissions present in the exhaust gases of vehicles representative of the French car fleet. This information is used by the public authorities to guide policies aimed at preventing vehicle pollution and protecting air quality. We are also developing new tools capable of optimizing the qualification of pollutant emissions, thereby addressing the numerous needs expressed by players committed to improving air quality. In addition, we are participating in the European H2020 Sureal-23 project, aimed at developing onboard measurement technologies for particles of under 23 nm in diameter.

Our contribution to after-treatment technologies also concerns the development of vehicle catalysts. Our capacity to control extremely complex active systems enables us to optimize the implementation of catalysts directly within the exhaust system.

Lastly, we are developing simulation tools for the dimensioning and control of emission after-treatment systems, an essential building block for manufacturers in their engine development activities. »



Stéphane Raux, After-treatment project manager, IFPEN

 
> To find out more about our new onboard diagnostic kit to measure real usage emissions with ease
 
Innovative diesel control solutions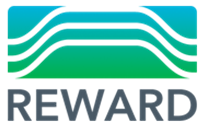 Embedded in the vehicle's computer, engine control uses algorithms to manage all of the actuators and thus supply the torque requested by the driver, while reducing the pollutant emissions (NOx, particles, etc.) associated with existing technologies. For the H2020 Reward project, IFPEN and its partners are seeking to optimize these control strategies.
« The aim of the Reward project is to improve diesel engines. Our contribution relates more specifically to the control aspect, an area in which our expertise is widely recognized. The principal challenge is to adapt control strategies to the actual conditions vehicles operate in. The difficulty lies in the complexity of diesel powertrain management, characterized by a large number of degrees of freedom. Since one of the important aspects to take into account in control strategies is the quantity of NOxexiting the engine, and an NOx sensor remains a costly system, researchers are trying to estimate this information via a software sensor based on remote measurements: we are studying the use of cylinder pressure sensors to obtain combustion data, in order to reconstruct information relating to NOx exiting the engine. »

Thomas Leroy, project manager, IFPEN
 
Optimizing fuel use 
In order to make a direct contribution to the reduction in greenhouse gas emissions, land vehicles and aircraft need to be able to make optimal use of the various alternative fuels presenting a reduced CO2 footprint:
biofuels, be they conventional or advanced, such as synthetic fuels produced from "green" electricity (e-fuels), enable an immediate reduction in CO2 emissions throughout the well-to-wheel chain,
Natural gas for vehicles (NGV) remains a product of interest, both in terms of long-distance transport in its liquefied natural gas (LNG) form, as well as for urban transport, primarily in its compressed form; biomethane delivers an additional benefit in terms of global CO2 emissions.
Irrespective of the type of fuel used, conventional or alternative, engine and fuel compatibility makes it possible to optimize energy and environmental performances. Mastering the technical specifications of fuels is essential to accompany their evolution, particularly in the context of new regulations aimed at improving air quality and reducing greenhouse gas emissions.
« IFPEN proposes a unique, integrated approach to studying fuels throughout the value chain and for the vehicle and aviation sectors:

from their production: transformation and compliance with specifications for conventional fuels and biofuels,
through to their impact on usage properties (oxidation stability, resistance to low temperatures, compatibility between materials and fuel, etc.),
as well as on engine performance (efficiency, pollutant emissions),
and taking into account the associated environmental and economic constraints.
 


Our know-how is recognized by industrial players in numerous sectors: vehicle, aviation, oil, biofuel and additives. Our expertise addresses their needs in terms of:

fuel matrix construction, supply of the bases required for its execution and logistics to distribute the products between different partners,

the chemical and physical analysis of oil bases and fuels, which we can use to propose models adapted to fuel property prediction.

In recent years, we have worked on the development of models that are now gold standards in the field and used in different collaborative projects, both French (MOCCASSIN) and European (JETSCREEN et PHOTOFUEL). For these projects, we are qualifying the behavior, in combustion and usage conditions, of different fuel formulations and processes, in the vehicle and aviation sectors. »

Mickaël Matrat, engine-fuel compatibility project manager, IFPEN
> To find out more about our solutions to produce cleaner fuels and improve air quality    
The measurement of the thermal stability of aviation fuels is a crucial issue with the increasingly rigid constraints of new combustion systems and fuel diversification (biofuels, additives, multi-product oil logistics).
« It is for this reason that we joined forces with AD Systems, an SME specializing in oil product measurement instruments, to develop TO10. Thanks to this new system, with its assistance module:

there is a reproducible test,
the operator is guided with respect to the choice of test temperatures,
the number of tests is reduced.

The integration of our models describing the thermal stability of jet fuels has enriched AD Systems' product, marketed since the second half of 2018 and currently being validated by the ASTM.»

Mickaël Matrat, engine-fuel compatibility project manager, IFPEN
« To study the potential of natural gas for vehicles (NGV), we developed a dual fuel combustion concept hinged around the simultaneous injection of gas and gasoline. Our CIGAL concept has three advantages:

reduced consumption,
reduced CO2 emissions, estimated at around 15%,
reduced particle emissions compared to a gasoline direct injection engine (up to 10-fold).
 

CIGAL was validated on engines optimized to operate with natural gas. We also tested it on urban delivery vehicles with SME Warning, for the ADEME Casual project. This enabled us to:

reduce CO2 emissions by 80% thanks to the use of bioNGV supplied by Engie,
validate user acceptance in terms of drivability and access to fuel,
Engineering software
IFPEN develops design assistance engineering software in two fields:
system simulation,
3D combustion modeling
These software tools are used for our own research programs and marketed by our partners Siemens Digital Industries Software and Convergent Science Inc.
« In order to address new regulations, particularly the integration of RDEs (Real Driving Emissions), and technological developments such as electrification, the use of simulation to specify and validate powertrain design for various usages is gathering pace all the time. The ultimate aim is to reduce timescales and costs. We have spent last fifteen years or so working on a system modeling approach, applied to the entire new powertrain design chain. We currently propose 4 libraries of models, jointly developed with our partner Siemens Digital Industries Software and integrated into its Simcenter Amesim™ platform:

IFP-Engine: detailed IC engine modeling,
IFP-Exhaust: detailed exhaust gas after-treatment system modeling,
Electric storage: detailed electric energy storage system modeling,
IFP-Drive: global powertrain and vehicle modeling.

The strength of our models? Consideration of all the vehicle's building blocks, covering all powertrains, be they IC, hybrid or all-electric.

This partnership was established more than 10 years ago: this trust, renewed on a regular basis, is hinged around our capacity to develop tools:

that are scientifically powerful,
that we use for our research projects,
that meet our customers' needs,
and can be deployed on an industrial scale.
 

The example of HOT (Hybrid Optimization Tool) is a good illustration: initially designed as a research tool used by IFPEN researchers working on hybrid vehicle energy management strategy, it became a commercial software when it was integrated into the IFP-Drive library in 2017.»

Grégory Font, Powertrain system modeling project manager, IFPEN
« IFPEN has extensive experience in the development of models for internal combustion engines: our partnership with Convergent Science Inc. led to the integration, in the CONVERGE™ Computational Fluid Dynamics (CFD) software, of vehicle combustion and after-treatment models developed by our research teams.
 

We are thus able to propose fully predictive CFD software and offer manufacturers rapid and easy-to-use solutions for the 3D numerical simulation of reactive flows in engines. We are therefore making a concrete contribution to the faster development of more economical and cleaner engines. »

Julien Bohbot, project manager, IFPEN
« When we contacted IFPEN with a view to a potential partnership, our objective was to benefit from its knowledge in the field of combustion and after-treatment modeling, as well as its experimental data. This is a very productive partnership: we believe we have increased our modeling capacity, particularly in the field of combustion, and significantly improved our Converge software. IFPEN's expertise helped us validate several of its models, now widely used throughout the world. By combining them with our CFD code, we are now in a position to offer our customers a highly efficient solution for combustion and after-treatment simulation. »



Peter Kelly Senecal, Vice-President, Convergent Science Inc.
 
« We have long-standing expertise in the development of LES (Large-Eddy Simulation) models, which we use in our research programs. Their potential to help manufacturers improve the efficiency of IC engines encouraged us to propose the use of these tools:

in the CONVERGE™ software owned by our partner CSI,
through the ACCESS-LES project, via a solution in SaaS (Software as a Service) mode, ensuring rapid access and flexible use, moving away from the traditional license-based arrangements.

Recourse to an SaaS solution is highly innovative when it comes to providing access to a tool initially developed for R&D purposes: we incorporate regular improvements on the basis of feedback from our partners, some of whom have expressed their interest in developments for ultra-high efficiency IC powertrains, as well as hybrid powertrains. »

Stéphane Jay, LES project manager, IFPEN
« Toyota Motorsport GmBH has successfully tested the IFPEN LES tools solver on two engine configurations and validated the mean flow calculation against Optical diagnostics (Particle Image Velocimetry). The next phase is to validate the mixture preparation process and proceed to combustion calculations to assess cycle to cycle variations. »

Yann Drouvin - Manager Engine FEA and CFD,
Olivier Benoît - Principal Engineer Engine CFD
Toyota Motorsport GmBH