IC powertrains        
Our networks
The GSM
Created in 1980, the GSM (Groupement Scientifique Moteurs) brings together IFPEN, Renault and PSA Group to conduct joint research on IC powertrains. Over time, the partnership has adapted to evolving technologies and market needs.
« The GSM conducts research:

upstream: evaluation of concepts, identification of technologies with potential,
but can also provide support for field-specific issues (customer feedback analysis),
or the introduction of software tools and design methodologies.

We contribute our expertise and research facilities to the group. The GSM's research activities are aimed at improving air quality by reducing the fuel consumption and CO2 emissions of IC powertrains; over the past two years, research has primarily focused on gasoline technologies for integration into an electric powertrain. Work is also under way to identify future generations of energy converters most suited to changes in the energy sector beyond 2030. One of the GSM's strengths is that it moves with the times. »

Benjamin Réveillé, GSM project manager, IFPEN  
Gasoline
H2020 EAGLE project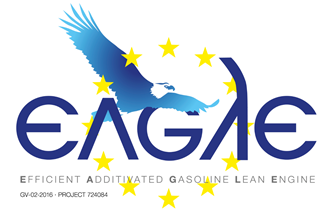 « Today, the maximum efficiency of a gasoline engine is around 40%: the remainder of the energy produced by combustion is lost. The research we are conducting, with 8 partners, as part of the European EAGLE (Efficient Additivated Gasoline Lean Engine) project, is aimed at reducing this loss by delivering a minimum 20% improvement in the efficiency of current gasoline engines: we are targeting an efficiency of 50%. EAGLE is evaluating the potential of different technologies, including an innovative thermal insulation solution for the combustion chamber and exhaust, a pre-chamber ignition system, the use of hydrogen as an additive and a pollution control system adapted to lean burn operation. We are active in all areas relating to combustion, materials and after-treatment. Our expertise covering these various building blocks also enables us to coordinate the project effectively and optimize interactions between the professions concerned. Our engine test benches, engine part test benches, simulation tools and design office resources are also being used for the project. »

Jean-Marc Zaccardi, EAGLE project coordinator, IFPEN
> To find out more: EAGLE, an ambitious European research project for a highly efficient gasoline engine, just passed successfully the mid-term review (23.10.2018)
   
Sureal-23: measuring ultrafine particle emissions using onboard technologies

The Sureal-23 (Understanding, measuring and regulating sub-23 nm particle emissions from direct injection engines including real driving conditions) project was completed in 2019. It resulted in the development of new onboard technologies capable of measuring ultrafine particle emissions from gasoline and diesel engines in real driving conditions. Responsible for testing different technologies, teams from the IFPEN Transports Energie Carnot Institute conducted measurements on the test bench.
Engine/fuel compatibility
H2020 PHOTOFUEL Project

«  It is essential to develop new fuel production processes to support the evolution of the energy mix in the transport sector. The European PHOTOFUEL project is contributing to this by studying technologies for the production of fuels from microorganisms, and evaluating their impact on engine performance. Our role in the project is on various levels:

the definition of the fuel matrix, for which we are contributing through our expertise in the fields of fuel logistics, mixture formulation and product analysis,
the evaluation on a single-cylinder direct injection gasoline engine of heavy-alcohol-based fuels, using our test facilities,
the environmental and economic analysis of the various processes studied in the project. 

PHOTOFUEL has demonstrated the potential of the fuel to contribute to an increase in engine efficiency, and consequently a reduction in CO2 emissions.»

Mickaël Matrat, PHOTOFUEL project manager, IFPEN
The MOCCASSIN project with the DGAC
« Overseen by the DGAC (French Civil Aviation Authority), we are participating in the MOCCASSIN project to develop innovative tools for the prediction of fuel properties in the aviation field, at high and low temperatures. We are involved throughout the principal project stages:

a state of the art of existing models,
an experimental phase to conduct measurements,
the application, on the matrix, of predictive models on low-temperature behavior,
significant contribution to preparation, analysis and logistics,
comparison between experimental results and predictions provided by the models.»
H2020 JETSCREEN project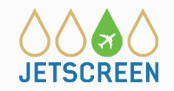 « Europe is implementing its commitment to tackling CO2 emissions by funding projects to support the development of alternative fuels to jet fuel, including JETSCREEN. We are creating the fuel matrix, involving more than 20 mixtures! A complexity not previously tackled by research programs... and complementary to technologies studied in previous European projects (Alfa-Bird, CAER, Swafea) and the MOCCASSIN project. Our expertise is being used to conduct a comprehensive analysis of all these fuels, particularly to:

model thermophysical properties,
develop simulation and combustion models,
model thermal and oxidation stability.

We also propose modeling of the compatibility of materials with the fuels tested.»

Mickaël Matrat, JETSCREEN project manager, IFPEN