The Geco air app : changing behavior at the wheel
DriveQuant, a measurement tool for insurance companies
Real-e, to measure emissions in real usage conditions
Geovélo : promoting the use of the bicycle day-to-day
While air quality is one of the major issues facing society, very few tools currently exist capable of measuring it reliably. IFPEN is among the key players in the field: in particular, it uses data collected via its Geco air application, launched in 2014, to provide services aimed at:
the general public,
local authorities,
the transport industry,
to help them reduce their environmental footprint.
 
air quality : ReducE the environmental footprint associated with mobility 
IFPEN was very quick to identify the challenges related to new mobility and digital usages: from 2010, we launched research projects on the connected vehicle and developed a first mobile app, which was launched to market in 2014. Our researchers have since enhanced these early services and software solutions for connected vehicles dedicated to energy analysis, eco-driving, the monitoring of pollutant emissions and driving analysis from a safety point of view. The overall objective is to improve air quality.
 
Changing behavior at the wheel: the Geco air app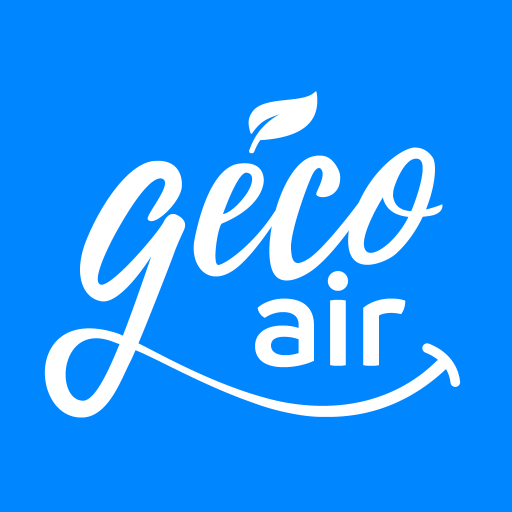 To help drivers reduce the environmental footprint of their journeys: such is the ambition of Geco , the free mobile application developed by IFPEN with the support of ADEME. A veritable barometer of clean mobility, Geco air encourages users to drive in an eco-responsible manner by:
estimating emissions relating to their journeys (CO2, NOx, fine particles, carbon monoxide),
indicating the practices they should adopt at the wheel,
encouraging them to favor soft transport modes wherever possible.
Initially designed to help individual users become "eco-drivers" by measuring their emissions of pollutants (NOx and CO) and CO2, since 2018, Geco air has incorporated new algorithms that can be used to estimate total fine particle emissions, including non-exhaust emissions associated with car journeys.
 • A crowdsensing tool developed by IFPEN
 • A participative approach aimed at reducing the environmental footprint associated with individual journeys
 • Available free on iTunes and GooglePlay
    > 17,000 downloads
    > 30 million km traveled
± 20 % = variation in CO2 emissions depending on the individual driver for the same urban journey
 


Qualifying driving using webservices: a measurement tool for insurance companies
In March 2017, IFPEN launched the start-up DriveQuant, managed by two former IFPEN automation research engineers, Philippe Moulin and Olivier Grondin, motor vehicle experts specializing in algorithmic analysis.
DriveQuant proposes various webservices in the field of connected mobility:
energy analysis,
eco-driving,
safety,
coaching.
 
The solutions are particularly aimed at insurance companies, in order to help them improve their risk management: DriveQuant's services make it possible to better assess the driver's behavior to reinforce usage analysis and provide data for risk calculation models. A mobile application that can be used as a white-label service also exists to collect information, interact with policyholders and undertake prevention and coaching measures. The result is a world first: insurance by the minute, introduced for Altima.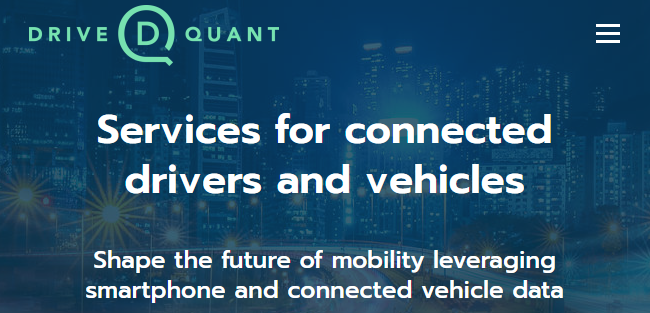 Towards a sustainable city from a transport point of view : Mapping emissions across a region
« By consolidating anonymized usage data, generated by the Geco air app, we are capable of drawing up a real-time map of pollutant emissions across a region. Local authorities can thus:

understand phenomena associated with traffic emissions and acquire knowledge of critical zones,
identify the impact of existing road infrastructure,
prioritize decisions for future planning and development (speed bumps, traffic circles, on-ramps/off-ramps, etc.).

Thanks to our partnership with Geovelo, we are integrating into our air quality monitoring solutions data relating to how cycling-friendly a particular area is, to promote the safe use of bicycles in urban zones.
We are already conducting several trials in the Auvergne-Rhône-Alpes and PACA regions with local partners. »

Laurent Thibault, "Air Quality" project manager, IFPEN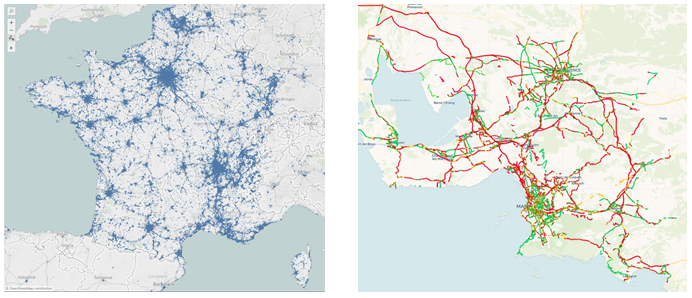 MARKET SURVEILLANCE
 Real-e, the he first onboard and connected analyzer that measures vehicle emissions in real conditions
Market surveillance for vehicle pollutant emissions will be introduced in Europe from September 2020. Despite this, no simple tool yet exists to measure emissions in real usage conditions.
« IFPEN researchers have designed a system making it possible to easily characterize emissions in real usage conditions (RDE or Real driving emissions). We developed this "IoT measurement" tool with the help of SME Capelec. REAL-E is based on two components:

a gas analysis system using samples,
numerical pollutant emissions models.
 

In concrete terms, the analysis system sends measurements to the Cloud in order to automatically recalibrate numerical models, thus supplying a conformity factor with respect to the vehicle's pollutant standard. »

Gilles Corde, Program Manager at the Transport Business Unit, IFPEN
 
> To find out more about the REAL-E onboard diagnostic kit (in French):

Promoting the use of the bicycle day-to-day
IFPEN is developing modules for the Geovelo app used to evaluate the energy expenditure relating to a specific journey and qualify the conditions of cycle paths in real time. The objective: to promote the safe use of bicycles in urban zones. The Geovelo™ solution is available to towns and users. In addition to route planning, Geovelo™ can be used to rate a region's cycle routes using the cyclists' smartphone. The data gathered are processed,enhanced and mapped by web services developed by IFPEN.
Cyclists are informed about any changes to the paths they frequently use. All the anonymous user data are then aggregated in order to obtain a broad vision of bicycle use for a given town or region.
 
Energy services for heavy trucks
The eco-mobility tools developed by IFPEN are aimed at both vehicle fleet managers and heavy haulage truck operators: they enable them to identify the best route in terms of fuel consumption, duration and cost for each journey. « In July 2017, IFPEN and Michelin signed a five-year partnership agreement to continue research under way since 2015 aimed at reducing the fuel consumption of heavy trucks and associated fuel spending, which can account for as much as 30% of a fleet manager's total costs. Initial research led to the marketing of Michelin's MyBestRoute offer. Its added value lies in the accuracy and reliability of heavy truck fuel consumption predictions, made possible by the approach adopted based on journey modeling and the incorporation of parameters such as the vehicle load and gradients encountered along the route. »
Alexandre Chasse, Head of the Telediagnostics and Fleet Management project, IFPEN
 
News