AIRMAP project in Lyon
« The AIRMAP project was chosen by the Lyon Metropolis within the framework of its [R]Challenge. Our objective is to measure real-time pollutant emissions over a large area, in order to guide urban development and road management decisions, to support better air quality. The project is being conducted in zones crossed by the A7 highway and in various districts in Lyon, with our partners Vinci Autoroutes (French highways operator) and the Center-East regional roads and highways department. We use our Geco air app to monitor urban pollution and draw up real-time maps. »

Laurent Thibault, AIRMAP project manager, IFPEN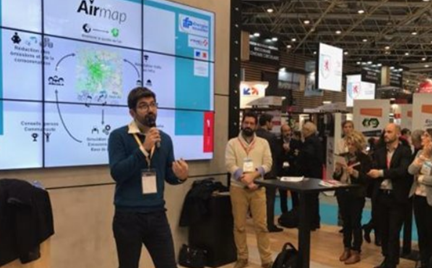 > See AIRMAP project launch press release (22.11.2018)
 
AIRMES project with AtmoSud
An association approved by the French Ministry for Ecological Transition, AtmoSud conducts air quality surveillance operations in the Provence-Alpes-Côte d'Azur region. It works in partnership with IFPEN for the AIRMES project.
« For a long time, we calculated transport-related emissions based on the number of lorries observed at certain locations across the region. The average traffic volume for various routes was then extrapolated from the data collected. We could then produce a map covering each kilometer and each day. Two years ago, we decided that we wanted to find a way of producing a map for covering each meter and each hour. To do this, we required more detailed data, enabling us to represent drivers' real behavior at the wheel.

Map of NO2 (nitrogen dioxide) concentration for 2017 in Marseille

So we got in touch with IFPEN, whose Geco air app provides real-usage and real-time data. The result was the launch of the AIRMES project, with second partner ARIA Technologie, aimed at mapping air quality on a very small time and space scale. The two-year project started in June 2018. IFPEN also contributes its expertise in the field of road-transport-related emissions and its experimental facilities. A pilot study is under way in a district of Marseille. If the results are conclusive, we could develop the methodology throughout the region together. »

 
Damien Piga, Modeling Department manager, AtmoSud
 
Partnership with Atmo Auvergne-Rhône-Alpes
Atmo Auvergne-Rhône-Alpes is the observatory approved by the French Ministry for Ecological Transition for air quality surveillance and information in the Auvergne-Rhône-Alpes region. It is working with IFPEN on these issues.
« Our partnership stemmed from the realization that we shared some of the same objectives concerning air quality and that we had each developed tools that would be enhanced by being connected:

our Air to Go mobile app offered a more accurate air quality reading than the one Geco air had been using previously,

  

 

for its part, Geco air could provide us with useful emissions data to allow us to update our models.


Within the context of the agreement we signed in 2018, we identified several areas in which we could work together:

data sharing,
pollutant measurement,
the joint participation in calls for projects.

In 2018, the partners took part in the European H2020 ARMOR call for projects.

The potential of Geco air was also utilized in the AIRMAP project, co-led by IFPEN, and presented at the [R]Challenge organized by the Lyon Metropolis. The project won an award, and as co-organizer of the challenge, we noticed how enthusiastic the jury members were about this innovation. We are also part of the project group asked to support the finalization of AIRMAP. »



Stéphane Socquet-Juglard, Expertise Director, Atmo Auvergne-Rhône-Alpes
 
 > Access the open data portal on air quality in the AURA region (in French)
 
POLIS: a European network supporting innovation in the local transport sector

IFPEN is part of POLIS, a network of around 80 members including towns/cities, European regions and research players to support the development of innovative and sustainable technologies and policies in the local transport sector. The POLIS network fosters the exchange of experiences and knowledge transfer between local and regional authorities throughout Europe via working groups, events and research partnerships funded by the European Commission. POLIS is one of the leading points of contact for European institutions relating to issues surrounding air quality and mobility.
H2020 CEVOLVER project
Launched at the end of 2018, the CEVOLVER European project is exploring the potential of the cloud to optimize the energy efficiency of electric vehicles.
« Currently, only manufacturers' clouds communicate with vehicles' electronics. The aim of the CEVOLVER project is to create an independent cloud that will securely communicate with that of the manufacturer to offer services to the vehicle's user, particularly with a view to reducing electricity consumption.
 


We are involved in several sub-projects:

we are responsible for developing this cloud,
we are also contributing to a sub-project relating to its content: we propose various functions:

eco-routing, to determine the most energy-efficient route,
and eco-driving to help drivers optimize their behavior at the wheel.

The innovation is that we are going to introduce the notion of long journey and choice of recharging stations, with indications regarding the amount of recharging required at each stop to minimize energy consumption and journey times.

lastly, we are working on large-scale traffic simulation in order to be able to pre-validate the system prior to testing in real conditions. »
 


 Antonio Sciarretta, Advanced Algorithms project manager, IFPEN  
 
Launching the longrun project to improve powertrains for heavy goods vehicles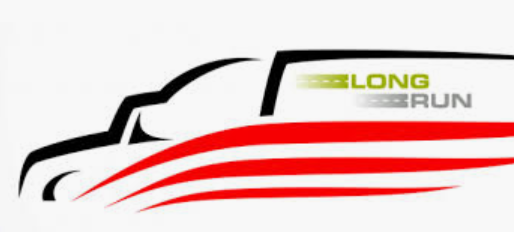 The LongRun project "Development of efficient and environmentally friendly LONG distance poweRtrain for heavy dUty trucks aNd coaches" has just been launched as part of the European Horizon 2020 program. This project, which will last three and a half years, is being conducted with 30 partners* in 13 countries. Its aim is to develop a complete set of more environmentally friendly powertrains for trucks and coaches with concrete objectives to be achieved: 10% energy saving, 30% lower emission exhaust (NOx, CO and others) and 50% peak thermal efficiency. IFPEN teams will contribute their skills in the design and characterization of combustion systems for low CO2 impact fuels (gas, hydrogen, dual fuels, biofuels), as well as in the development of connected eco-routing and eco-driving services to amplify the reduction of energy consumed. LongRun will also contribute to the development of roadmaps related to powertrains and future low carbon impact fuel to contribute to the European Commission's reflections and guide future R&D programs.
* major truck and coach OEMs and their suppliers and research partners
H2020 Optimized Energy Management and Use - OPTEMUS project

Increasing the range of electric vehicles has been the focus of significant research, including that carried out for the Optemus Horizon 2020 project, completed in 2019 and in which IFPEN played an active role. 
« The project is exploring two methods of reducing the consumption of electric vehicles: firstly, by modifying the air-conditioning and heating system, and, secondly, by reducing traction-related requirements.

We led a sub-project dedicated to control software, working on both these themes:

we developed eco-routing functions making it possible to find the quickest, most energy-efficient route,
we also proposed an eco-driving solution via our GECO app to provide drivers with advice.
 

These algorithms were tested in Turin on an electric Fiat 500 vehicle. The results were conclusive, delivering savings of between 5 and 10% thanks to eco-routing, and 10% with eco-driving. Finally, we developed a software that optimizes the operation of the thermal management system using a heat pump developed by the project's other partners. »



 Antonio Sciarretta, Advanced Algorithms project manager, IFPEN
Co-development with La Compagnie des Mobilités
In January 2018, IFPEN acquired a stake in start-up La Compagnie des Mobilités, which designs and markets mobile and internet applications dedicated to soft journeys. Teams are working together within the framework of a R&D partnership.
« We began working with IFPEN within the context of the European VECO project aimed at developing mobile and web services for the connected bicycle. Together we came up with a solution based on our Geovelo app, making it possible to make bicycles "smart" by connecting them to a smartphone.
 


We got to know each other, which led us to consider a research partnership, and having IFPEN acquire a stake in our company. With IFPEN's financial and R&D support, we are going to accelerate the development of Geovelo services aimed at local authorities and various players providing route planning data. One of the things we are considering is a tool to automatically detect the quality of cycle paths using smartphone accelerometer sensors. Lastly, IFPEN's support will give us a better platform from which to position ourselves with respect to new customers and partners. »

 
Gaël Sauvanet, co-founder and Technical Director, La Compagnie des Mobilités
 
« This double commitment to La Compagnie des Mobilités is in line with our policy of supporting innovative young companies, particularly those whose activities fully correspond to our development priorities. Connected mobility is one of the fields we invest in. We began by discussing a potential research partnership aimed at enhancing the services proposed by their Geovelo app, one of the very first "GPS" solutions for bicycles in Europe. These discussions then moved into a financial dimension, resulting in the acquisition of a stake that will help this promising start-up develop in the digital technology and mobility market. »

Nathalie Alazard-Toux, Director of the Industrial Development Business Unit, IFPEN
DataIA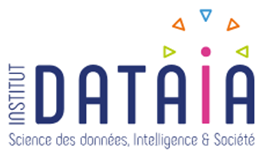 Dataia is the French Convergence Institute dedicated to data sciences, artificial intelligence and associated socio-economic issues, financed by France's "Investments for the Future" program. Its activities concern fundamental research themes in the following fields:
data sciences,
social sciences,
strategy and management and economics,

IFPEN is one of DataIA's 14 founding members: its participation falls within the framework of challenge 4 of its fundamental research strategy "optimum processing of large volumes of experimentation and simulation data" and takes the form of several theses. A collaborative digital technology approach to progress towards research 4.0 and support applications such as:
the internet of things (IoT),
urban development 4.0 and mobility,
production and energy management optimization,