INNOVATIVE SMES, START-UPS...
2 TYPES OF PARTNERSHIPS ADAPTED TO YOUR NEEDS
"Boost & Link" partnership
A partnership tailored to the needs of the project

Objective:
Provide you with IFPEN's resources and skills to develop your innovation
 
Content:
• Assistance with development of the innovation
• Helping hand with sharing of risks: IFPEN finances its share of the research and is paid during the marketing phase
• Assistance with patent filing 
 
Helping SMEs remain competitive by innovating for nearly 30 years!
"Corporate" R&D partnership
A partnership adapted to both the needs of the project and the company

Objective:
Become strategic partners to innovate together and boost your development
 
Content:



• Co-development of the innovation
• Strong R&D investment from IFPEN (> €200k)
• Assistance with industrialization
• Synergies with IFP Group and its industrial partners
  +
Capital investment




• If necessary for the development of the company
• Minority stake from €0.5 to €1m
• Always associated with an R&D partnership
INNOVATION SUPPORT ECOSYSTEM
We have also forged numerous partnerships in a variety of forms with innovation support structures (incubators, accelerators, technology hubs, etc.), including:
IFPEN is part of the national network of Greentech incubators of the Ministry of Ecological Transition.
  
  
This network aims to create a stimulating ecosystem around Greentech start-ups and innovative SMEs, by providing a framework for exchanges and synergies between peers, and access to network resources throughout the French territory. 
IFPEN's support for innovation also takes the form of financial participation in specialized investment funds for the eco-industries and eco-energies sectors.
We also provide technical expertise in terms of selecting the companies to be supported.
 
Pertinence Invest 2 
IFPEN is an active contributor to the Pertinence Invest 2 investment fund alongside 11 other industrial partners and 19 Universities and engineering schools located throughout France*.  Managed by Sofimac innovation, an independent management company dedicated to technological and innovative investment, Pertinence Invest 2 is dedicated to the funding of technological innovation.
Demeter Partners

For more than 10 years, IFPEN has contributed to the funds launched by Demeter Partners covering the entire equity chain, from start-up through to infrastructures dedicated to the environment and the energy transition. Within these funds, IFPEN also contributes its expertise in terms of selecting the companies to be supported.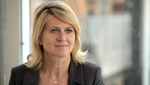 Three questions for Sophie Paturle, founding partner of the capital investment firm Demeter Partners

Read Sophie Paturle's interview  
 
 
The Auvergne-Rhône-Alpes regional investment fund
The regional investment fund was created in 2011 by the Auvergne-Rhône-Alpes region with the backing of investors involved in the development of the region's economic fabric: IFPEN makes financial contributions to this fund, alongside the support it provides via various initiatives in the Auvergne-Rhône-Alpes region.